Microsoft Office Training Courses Staffordshire
Microsoft Office Courses in Microsoft 365 and other versions
Here at JPL, we pride ourselves on offering high quality Microsoft Excel, PowerPoint, Access, Word, Project and Outlook training throughout Staffordshire.
We have a variety of courses available for all levels. All of our courses can be run on or off site depending on what you need. As well as this, our courses are available for one to one or group based training. Alongside our standard courses, we also offer a bespoke service to tailor the course to your needs.
What is provided on one of our courses?
Firstly, course notes are provided for all attendees to take away with them for future reference
In addition to this, exercises are provided for practising skills throughout the course
Finally a certificate is provided upon completion for you to take away with you
Style of training
Our style of training is more practical based and so each attendee has access to a laptop/computer throughout the course. As a result, attendees are able to practice what they learn as they go along. Above all else we encourage questions to aid in learning, in our eyes there is no 'daft question'! Our customers often provide their own laptops/computers for the training but if you don't have any we have some that we can loan out on the day.
Looking for Microsoft Office Training Staffordshire?
If the answer is yes, then get in touch today! The content that is covered on all of our courses can be found in our agendas on the right. We can create a bespoke course for you by merging topics together from multiple agendas, just let us know. So if you are interested then get in touch via our contact page we'd be happy to help!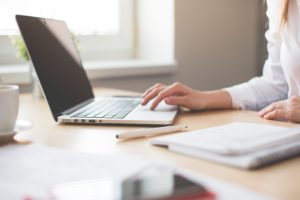 Not in Staffordshire? Find out about our training in Derbyshire here.
The following courses are currently available: click on a course for a sample agenda.
"My colleagues at UCB have nothing but praise for John and his team. John's training is excellent and his advice on Microsoft packages has been valuable to us. I highly recommend JPL IT Training Limited as a training provider and look forward to the next training that we will arrange."