Our JPL testimonial on Lime Marketing
Lime Marketing Communications & Productions Ltd are a dynamic group of marketing specialists made up of individuals who each excel in their own areas of expertise.
With a wealth of experience spanning many sectors between them, Lime are able to offer individual expert services for your digital, marketing communications, PR, social media, experiential, brand and customer relationship management needs.
They'll take the time to listen to you and truly understand your requirements before coming up with creative, effective, relevant, bespoke solutions. As well as offering their expert services on an individual basis, Lime are also able to work holistically for their smaller clients to act as their 'in house' marketing team, with a combination of our skilled specialists undertaking a full range of marketing communications responsibilities.
Training in various packages
JPL IT Training Limited have been working with Lime since September 2017 to help train their staff in various packages in Microsoft Office. We have carried out mainly bespoke training in the packages which allowed the training to be tailored to the needs of the attendees. These courses have helped developed the skills of staff so that they can carry out their job roles more efficiently and also learn new skills for any future roles that they might be required to do in the company. Some examples of courses we have run are Bespoke Basic/Intermediate Excel and Bespoke Outlook.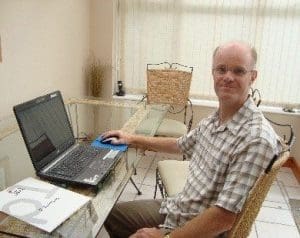 "John has delivered Excel, Word and Outlook training to us at Lime Marketing over the last few months, he has trained around 20 employees and has created bespoke courses to suit our time, money and skill requirements. I'm pleased to say that the individual feedback from our team has been brilliant, everyone has come away feeling more confident and knowledgeable, from a business point of view it is fantastic to see employees valuing and enjoying Johns sessions and most importantly using new skills in the workplace. We look forward to continuing to work with John."
– Victoria Davies, Administration & HR Manager