Our JPL testimonial on Build It International
Build It believes in an Africa in which everyone has the opportunity to work and thrive.
Build It works in Zambia creating opportunities for young people and their communities through skills training and community building projects. They train young, unemployed people to be builders, while at the same time build urgently needed schools and clinics for local communities.
Build It was launched in 2007 by a group of experienced, international development professionals and supporters keen to maximise the potential for creating jobs and reducing poverty. Build It has an office in Shrewsbury, UK and Lusaka, Zambia.
How we help Build It International
Over the last year we have carried out training for staff at the UK Build It office in Outlook, Word and Excel.
The training looked to help the team use the Microsoft packages more effectively and efficiently in their every day work.
John worked with the staff at Build it to strengthen existing skills in the 3 packages. Also he helped them learn a variety of new hints, tips and shortcuts to save them time!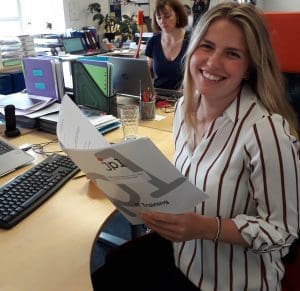 Quotes from attendees on some of the courses:
"Thanks to @johnlegge for our recent Excel training session helping us to manipulate data quicker and more effectively 📊📈 Lots of really useful hints and tips that we've already been putting into practise! #MasterYourData 🤓 #BuildingBrighterFutures"
"Great training that has made a huge difference for us!"
"Thanks for a fantastically useful day yesterday I learnt a huge amount and have already been putting it into practice today."
"Thank you for a great day on Excel. It is quite empowering!"
"It was an excellent day much appreciated all round. You do a great job and everyone enjoys your training style."
"Thanks so much for yesterday – it was enlightening!"