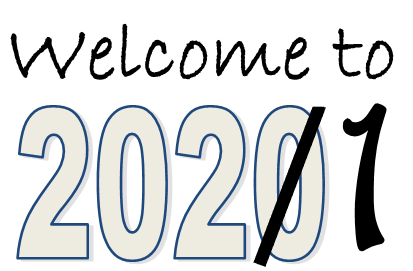 Happy New Year from us all here at JPL!
I'm not sure about you but I feel like 2020 flew by in times but also dragged in others! I also feel like this week is the annual week of getting the date wrong whenever I write it down (I'll put it down correctly soon!).
I know that a lot were hoping that 2021 (see got it!) was going to be a new year, a step in the right direction and so far it hasn't necessarily felt like it. As the country goes into another lockdown it can seem a bit like groundhog day but that doesn't have to be the case!
Make this year a year of new challenges and opportunities. Learn that language, improve on those computer skills you keep putting off, perfect that banana bread (or you might have ticked that one off in one of the previous lockdowns!).

Here at JPL we admit that we were hoping for a better start to 2021. We were looking forward to starting back training on site, being able to see all our lovely customers again, however that will be put on hold again for a bit for some. We are still able to see some as we continue to carry out training and consultancy virtually and we look forward to seeing as many of you as we can soon!
We hope that you are all keeping well and safe at this time and we look forward to seeing you soon virtually or if not in person in the (hopefully) not too distant future!
To finish our news post on a nice note, Elie (our office dog) wishes you all a lovely week! With a face like that we're sure 2021 is going to be a great year (but we might just be a little biased as she's our dog… ).