Our JPL Testimonial on The SL Shop

In 2006, the SL SHOP was born by founder Sam Bailey. Recently, they've turned a passion for SL's into a thriving, passionate business. As of now, over 15,000 customers have bought a car, serviced or restored their car, or bought a part from them.
The SL Shop helps classic Mercedes-Benz owners to renovate, restore, and enjoy their SL. They offer easy access to our passionate and knowledgeable team. Above all, they're dedicated to maintenance and improvement. As a result, they've become the WORLDWIDE workshop destination for Mercedes-Benz SL R107 and W113.
Overall they help enthusiasts improve, restore, and enjoy their classic Mercedes-Benz cars. At the SL Shop, you'll have access to an efficient, passionate, and knowledgeable resource. Their team is dedicated to the supply of every available part.
How we help The SL Shop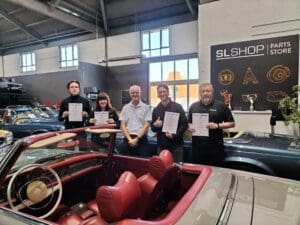 JPL IT Training Limited have provided training for the members of the team at The SL Shop over the last year.
We have trained a number of staff already in Intermediate Excel. This training was to help build on the existing knowledge they had and help improve techniques in how they use Excel. Now that staff have completed the Intermediate level, they will be progressing onto the Advanced level too to continue their growth in knowledge of Excel as a package.
As well as teaching features of the Excel package, we also helped streamline their use of Excel through shortcuts to help cut down how long it takes them to carry out day to day tasks in their job roles.
Comment from Nathan Long, IT Support: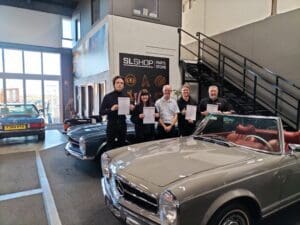 "JPL came out to the SL Shop to give us some Excel training, we were blown away at how much we learnt on the intermediate course.
What we have learnt is already being put into action throughout the company to streamline our processes. Advanced course booked and we are very excited.
Great courses and an even greater teacher, thanks John"
– Nathan