Microsoft training Worcestershire – what's in a Word?
This months blog is all about some unknown and unusual features found in Microsoft Word 365/2016.
Have fun exploring them!
Bookmarks (found on the Insert Tab, Links Gallery)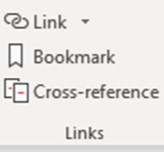 This allows you to select some text, particularly in a large document, and set a bookmark against it which is a bit like a hyperlink. It then allows you to simply go to that bookmark.
You can also in Options, Advanced show the Bookmarks (they appear with square brackets).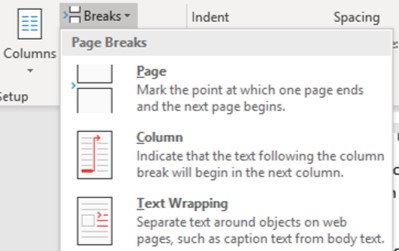 Inserting a Column Break
You may think, and we'd understand why, this is found on the Insert Tab like a Page Break but no it's under the Layout Tab, Breaks, Column!
Read Aloud (found on the Review Tab, Speech Gallery)

Simply reads aloud the text you select.

Dictate (found on Home Tab, Voice Gallery)
Allows you to dictate words and then it's simple to edit as seems fit. Use the Enter key for new paragraphs.
Quick Parts (found on Insert Tab, Text Gallery)

This is a bit like autotext but more for bulk text and logos. For example, you can create a Quick Part for an address to save you typing it in each time or the top of a letterhead with a company logo.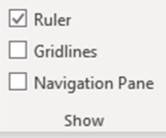 Navigation Pane (found on View, Show Gallery)
An excellent feature for showing the pages and headings in a document. It shows up on the left hand side of a document and allows quick access to pages.
These were just a few lesser known hints and tips in Word! Did you like these hints and tips on Microsoft Office training Worcestershire? If so why not take a look at our previous one on sparklines in Excel?
If you are interested in any Microsoft training Worcestershire then do get in touch at johnlegge@jplcomputer.co.uk or on 07903 840105 and we would be happy to help!