IT training tailored for you from the team at JPL!
This week we bring you a video on our training technique narrated by our very own MD John!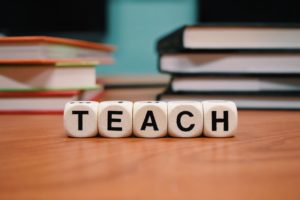 ​
The PowerPoint video below goes through all the slides in the presentation with John's voice talking you through it.
If you cannot hear the sound, the 'script' for the audio can be found under the video.
Slide 1
Here is a short presentation as to why we at JPL IT Training deliver IT training tailored for you.
The way computer concepts and software ideas have been packaged and delivered as a training course has changed over time.
Slide 2
Back in 1996 when we first started our business, most of the IT training courses fell into 3 main camps:
The typical classroom based courses: these were a bit like a school room format. This is where the trainees were taught without really engaging with the trainer. It was a 1 way communication. Often night school classes had over 30 people at a time seeking to learn
Self styled learning: where you had your own workbook and went through a series of exercises on your own on a PC. This was without any reference to a trainer for help
The Presentation demo type of training course: where a few people gathered round a projector screen looking at a demo of a software feature to learn without practising. An example of this is often in a PowerPoint slide show type of setting
In my early days I have been on the receiving end of all 3. So when we had the opportunity to deliver learning and development courses in our own right we wanted to make a difference to the whole experience for the trainee.
Slide 3
In particular we wanted to make sure that the learning experience in our group or individual based courses was active not passive. We wanted it to be engaging and fun to stimulate learning to a high degree.
We ask lots of questions of our trainees to ensure that they are using their minds as well as their fingers to the utmost.
Slide 4
Over the years we've developed the different ways of training our customers and we are proud to have trained well over 10,000 people of all ages from 16 to 87 across many types of market sector.
Whether the training be in a group class, individually or via remote link we always give worked examples, ask active questions and give our customers exercises to try on their own. We intend it to be a fun and informal yet totally engaging day. We also have created many text and video based blogs on our web site to consolidate the learning.
Slide 5
We look forward to hearing from you whenever we can help you.
We hope you have enjoyed this news post on our IT training tailored for you, have you seen our previous news post on remote training?