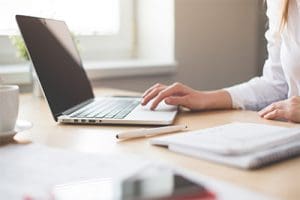 Virtual IT training – how the world of training has changed and our experience of virtual training over the last year
Well 2020 was definitely a turn out for the books! Virtual training hadn't really been a well used phrase until last year. Most of us found ourselves working from home and unable to make it on courses and so it had to come to us virtually!
As a company we mainly carried out our courses on site and so only virtually running courses was new to us. We've put together a video created with the aid of PowerPoint on our experiences of virtual training over the last year. It's only 4 minutes long and may give you an insight into either delivering or running an online virtual training session or similar for yourselves.
Summary of main points from video
A summary of the main points shared in the voice over on the video are shown on the PowerPoint slide below.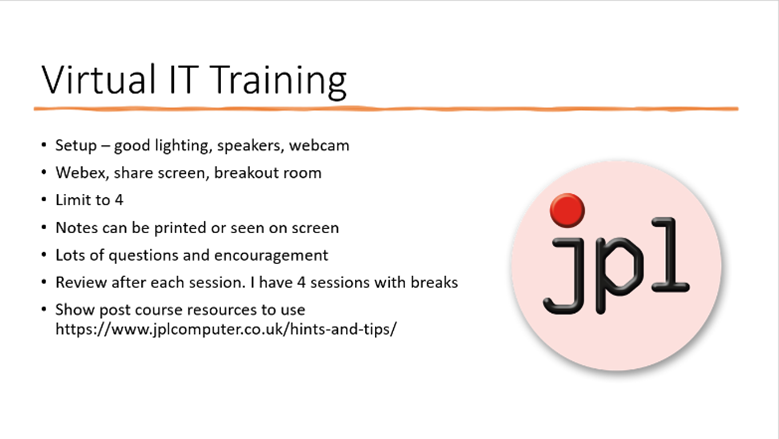 Some statistics so far since March 2020:
67 Webex virtually run courses since March 2020. Zero run before then in 24 years
177 trainees trained virtually
58% of the virtual courses have been on a level of Excel
Memorable story from our primary trainer John
"I trained a lady in Excel as part of a wider group whom I could not see or hear. Her webcam and mic were not working but thankfully she saw and heard me through Webex and successfully completed the course enjoying it all. I resorted to the mobile phone afterwards to make sure she was ok and she was!"
For more details of our virtual training please visit our new web page here.
The video below talks through our experience in training virtually over this last year and how it could benefit yourselves!
Take a look below at the video to find out more!