Footnotes in Word – what are they and how can I use these in my documents?

This week's hint and tip is about footnotes in Word and how you can use them in your documents. This isn't specifically covered on Word courses, so we decided to do a hint and tip on it. We are going to go through it now below.
What are they?
Footnotes are a simple feature that you can use in Word and so often ends up overlooked. A footnote appears at the bottom of a page often citing or referencing to a separate piece of information. It allows you to add extra information into your document if needed, but not have it in the text itself.
Our example in the video simply shows how the footnote can be inserted.
For your interest end notes appear at the end of a document whereas foot notes appear at the bottom of each page.
How to use them?
The steps are simple for using them in your documents:
Select a piece of text in your document
Go to the References Tab at the top of your screen. Then select the Insert Footnote command
The footnote then appears in a sequential order at the bottom of the page as below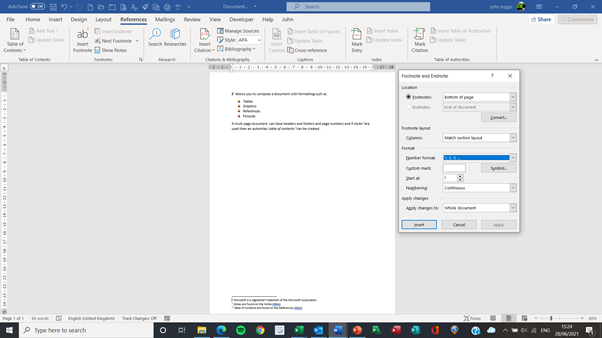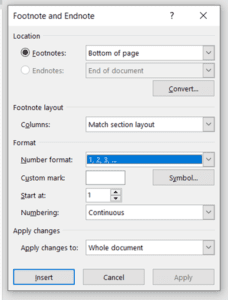 The dialogue box launcher (little grey arrow at bottom right of the gallery) gives more options about the style of the footnote.
Other types of commands linked to references often found in Word include:
Citations
Bibliographies
Cross References and Indexes
Some of these features mentioned above are found on our Advanced Word Course. For details see our website or email us on johnlegge@jplcomputer.co.uk
The video below shows you how to actually use this feature in a document. We hope that you find the video useful and enjoy learning about it!
Take a look below at the video to find out more and then try it out on your own computer!
Click here to download the example document shown in the video to try it out yourself!
We hope you have enjoyed this hint and tip on footnotes in Word. Why not take a look at our previous one on the duplicate values highlighting feature in Excel?
Please visit our YouTube Channel directed from our website or via this link for more videos.