Outlook Searches – have you used these two ways to search for emails in Outlook?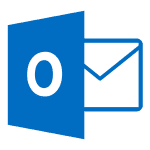 This week's hint and tip is on Outlook searches. Outlook is used by many everyday for their emails and there are lots of features in the package to help you with your use of it. Finding a specific email out of hundreds can be a daunting task but there are ways in which you can search for them to make this task easier. Searching in Outlook is covered in our course but we also decided to do a hint and tip on it. We are going to go through it now below.
Searching for emails in Outlook
Searching for emails in Outlook can be a very useful feature to use as sometimes you might not remember exactly where you filed an email away. We are going to go through two different ways in which you can search for an email in Outlook to help make this job easier for you.
Method 1 – Search toolbar at the top of the program
The first method you can use is the search toolbar that you can find at the top of the screen in Outlook.

You can search for a keyword and then further limit the criteria to just certain folders etc.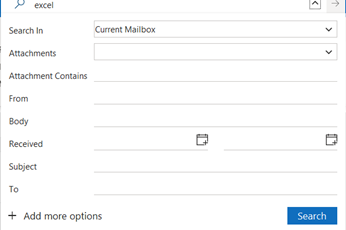 Method 2 – Create a Search Folder
This allows you to save away a search criteria to run time and time again.
Folder Tab, New Search Folder.
There are some set criteria for example large emails, unread etc but we are going to 'Create a custom Search folder' and select just Inbox (Browse).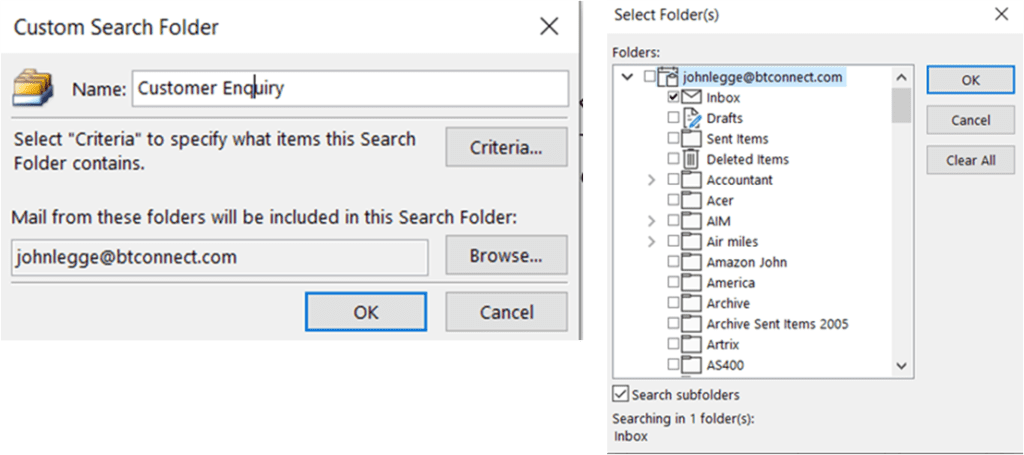 We shall have 2 criterial in this search: high importance and subject contains enquiry.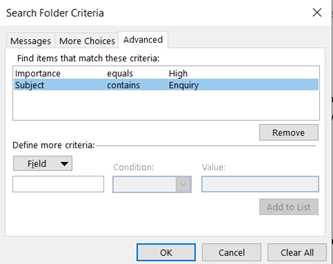 This will then run the search on your inbox and also add an entry to the search folders section on the left hand side where your folders are.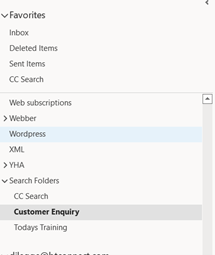 The video below goes through the two ways mentioned above in which you can search for emails in Outlook with another example. We hope that you find the video useful and enjoy learning about it!
Take a look below at the video to find out more!
We hope you liked this hint and tip on Outlook searches, why not take a look at our previous one on a creating a style in Word?
For more hints and tips on Microsoft Outlook and other modules go to our web page here.