Microsoft Office Training Courses Herefordshire
Microsoft Office Training in Microsoft 365 and other versions
We offer high quality Microsoft Excel, Word, PowerPoint, Access, Outlook and Project training throughout Herefordshire.
Here at JPL we pride ourselves on being able to provide a variety of courses based upon the Microsoft Office modules. All of the courses that we have available can be carried out on or off site depending on what you need. We are able to carry out training for group based learning and also one to one training. Alongside our standard courses we also offer bespoke tailored courses.
What is provided on one of our courses?
Each attendee is provided with a set of course notes
Throughout the course attendees have access to exercises to practice skills learnt
Each attendee receives a certificate for successfully completing the training
Style of training
All of our training is carried out on computers/laptops as we feel a practical based approach to training is best for learning. We feel that attendees are able to pick up skills better as they can practice them as they go through the course. A lot of our customers have their own laptops/computers that they use for their training but if you do not that is not a problem as we have some laptops that can be loaned out on the day.
Interested in Microsoft Office Training Herefordshire?
If you are interested in Microsoft Office training Herefordshire, then get in touch! On the right you can find our standard course agendas that covers all the course content we offer or if you want something more specific then ask about the course bespoke service we offer. Either way, get in touch via our contact page with what you need and we'd be happy to help.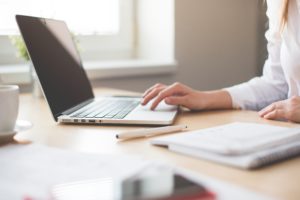 Not in Herefordshire? Find out about our training in Worcestershire here.
The following courses are currently available: click on a course for a sample agenda.
"John and Rachel developed some customised training to meet a particular need (computer awareness). I was impressed with the service we received from start to finish, the training met our needs and we had extremely positive feedback from the delegates, in particular about the trainers' style and delivery."