Access Database Training and Consultancy
Microsoft Access Database training courses available throughout Worcestershire, Herefordshire, Gloucestershire, Warwickshire, Leicestershire, other Midlands counties and throughout the UK.
Access Database Training and Consultancy
One of the added value services we offer is that of Access Database consultancy.
Customers we have worked with…
JPL IT Training Limited have been working alongside the staff in Red Hill Christian Centre since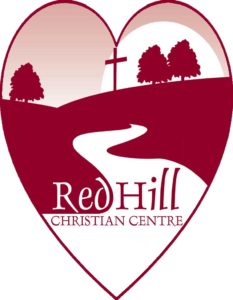 2009. Initially the request was to deliver Access training. However, we soon found ourselves, jointly with the Red Hill team, developing their bookings database. The database is still in operation today. This Access system controls bookings for conferences and accommodation and meal bookings. We have also, since the original design, met with them several times to update the system. As well as create enhanced reports where necessary.
– Red Hill Christian Centre

Another Access project is with Connop and Son Ltd in Herefordshire. In a very similar way, we engaged with their staff into designing and then developing a sample database. Used to hold their data records. The project with their database is continuing on their site from December 2017.
– Connop and Son Ltd

JPL IT Training Limited has been working alongside the staff in Clesse in Drakes Broughton since 2011. We conduct assessments on new staff with regard to their IT competency. We then develop a training programme with the management for their improvement in the Microsoft Office modules. Often this has involved a regular monthly visit to their site. During which we will work to train staff at all levels and abilities. Some bespoke work has included the writing of various databases in Access to help control some of their testing and service systems.
Quote from Kaz Dziamarski, Managing Director: "Many thanks for your support this year and helping to make the business what it is today."
– Clesse (UK) Ltd

One to One Advice and Training
We offer on site help and training to Small Medium Enterprise companies.
We offer bespoke course preparation and delivery in all the modules that we train in.
Several companies have asked us to prepare courses on their data, choosing topics most relevant to them to be trained in throughout the day.
Please email johnlegge@jplcomputer.co.uk for further details.
JPL IT Training Limited also offer Microsoft Excel Training.
Agendas for our Access courses can be found below:
John worked closely with the office team at Red Hill Christian Centre to design a bespoke system within Microsoft Access to meet our needs as a small conference centre. As our needs have grown and changed he has trained us to adapt this at each stage.